Launching and managing a small business demands substantial time and effort. While perfecting your offerings, selecting the right sales channels, and researching your target customers are crucial aspects, one vital component often overlooked is marketing. Marketing plays a pivotal role in establishing your brand and generating sales leads for your small business. While working with a team of marketing professionals can streamline this process, here are a dozen marketing tips that can help you achieve remarkable results, should you decide to embark on the do-it-yourself (DIY) path.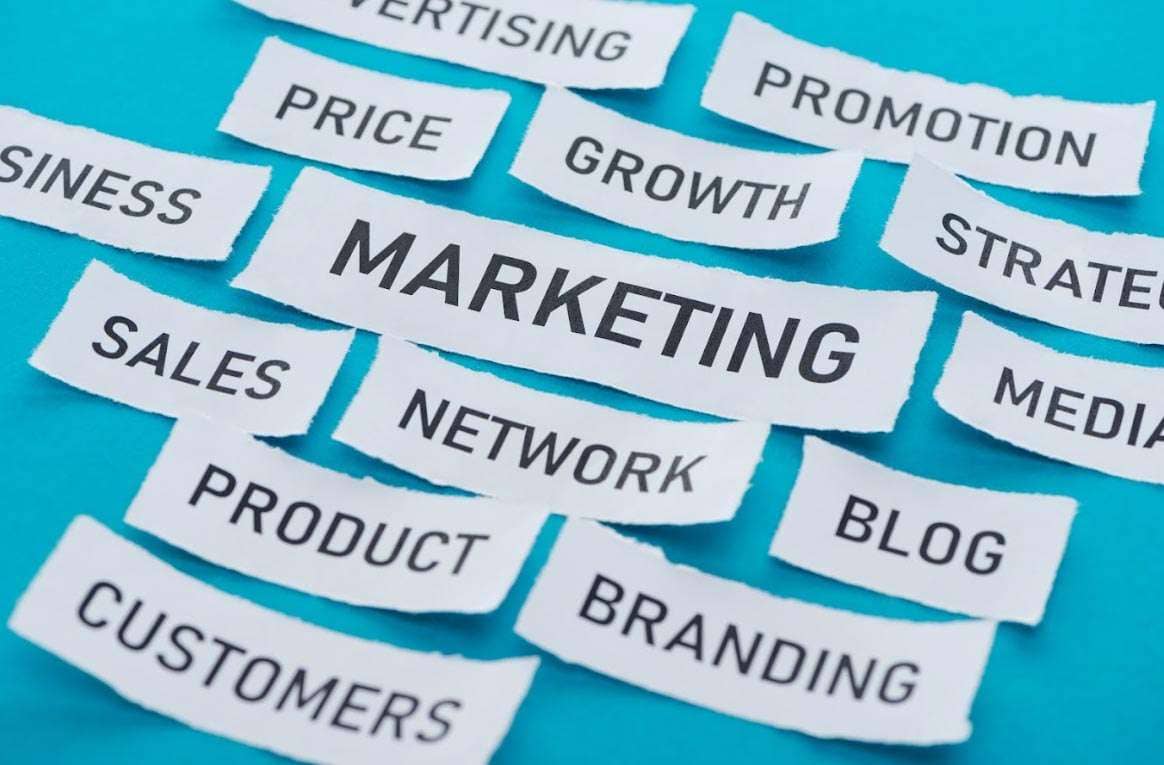 Know Your Target Audience:
When developing small business marketing ideas, it's essential to thoroughly understand your target audience. Consider the following questions: Who are they? What do they do? How can you help them do it better? Creating a detailed buyer persona/avatar enables you to define your audience based on demographics, responsibilities, and interests. By segmenting your list and personalizing your sales and marketing messages, you can effectively nurture potential customers at different stages of the sales funnel.
Manage Your Online Presence:
Maintaining a consistent and controlled online presence is vital. Ensure that all your information across the internet is accurate and that you actively monitor any mentions of your brand. By proactively addressing any false information and keeping your online presence up-to-date, you establish credibility and trust.
Develop a User-Friendly, Optimized Website:
A website that is both user-friendly and optimized for search engines is essential. Remember that driving traffic to your website is key to obtaining leads and converting them to sales. Implement effective search engine optimization (SEO) strategies to improve your website's visibility and leverage its potential as a sales and marketing tool.
Establish a Strong Local Presence:
Optimize your local presence by maintaining updated postings, product listings, and relevant contact information. Include accurate operating hours and contact details to enhance customer experience and engagement. Utilize local search engine optimization techniques to increase visibility within your community.
Solicit Reviews:
Encourage satisfied customers to provide reviews and testimonials. Requesting feedback and providing an easy link for customers to leave their reviews not only showcases your commitment to customer satisfaction, but also helps build your brand's credibility. Remember to respond to all reviews, both positive and negative, demonstrating your active engagement as a business owner.
Leverage Social Media:
Utilize social media platforms strategically by posting relevant content, product reviews, and educational materials tailored to your target audience. Use organic content to establish a personal connection with potential customers, showcasing your brand's authenticity. Incorporate images of your business and employees to foster a stronger connection, rather than relying solely on stock photos. Consider running targeted social media ad campaigns to reach your desired audience effectively.
Harness the Power of Content Marketing:
Content marketing allows your business to become a thought leader in your industry, elevating brand recognition and building trust, respect, and loyalty among consumers. By providing useful, timely content, you can address consumer pain points and demonstrate how your products or services can address those needs. Leverage evergreen content and repurpose assets across multiple channels to maximize your efforts and establish your expertise cost-effectively.
Utilize YouTube Videos:
Videos are a compelling medium for connecting with your audience. Focus on creating explainer videos that showcase your products, services, and how your brand can improve the lives of your customers. Emphasize value and benefits rather than focusing solely on sales pitches.
Establish Your Expertise in Your Niche:
Consistently implement the marketing strategies discussed earlier to establish yourself as an industry expert. Seek opportunities to speak about your business on relevant platforms and events, connecting with your target audience and effectively conveying your brand's story.
Explore Paid Advertising:
Consider Pay Per Click (PPC) advertising through platforms like Google Ads to drive targeted traffic to your website and generate leads while building your brand. While it's important to note that PPC can be costly, particularly depending on your niche and business location, it can provide instant access to valuable traffic and complement your long-term SEO efforts.
Collaborate with Local Influencers:
Working with local influencers can be an effective way to enhance your brand's visibility and promote your services. However, it's essential to conduct thorough research to ensure alignment with your brand values and target audience. Choose influencers whose reach and followers align with your business goals and objectives.
Leverage Email Marketing:
Email marketing remains a powerful tool to engage potential and existing customers. While attracting new customers is crucial, remember to prioritize nurturing your existing customer base. Engaging with your loyal customers through personalized email campaigns not only strengthens relationships but also increases the likelihood of repeat business and referrals.
*Bonus Tip*: Partner with Other Businesses and Sponsor Events:
Collaborating with other businesses and sponsoring community or industry events can significantly boost your brand's exposure. By showing support and actively participating in your local or industry community, you can position your brand as a reliable and trusted entity, while gaining visibility among your target customers.
Consistency is Key:
To foster business growth and achieve your goals, maintain consistency in your marketing efforts. Establish a content calendar to ensure regular postings and maintain customer engagement. Additionally, consider incorporating marketing automation tools to delegate and streamline tasks, improving efficiency and preventing overwhelm.
Implementing these marketing tips will help your small business thrive and grow. Remember that the business landscape and customer needs are constantly evolving, so continuously assess and adapt your strategies. Be open to others' ideas and leverage the power of teamwork to drive success. As you embark on your marketing journey, keep your eyes open to new opportunities and embrace the support available to help you reach your goals. With dedication and a strategic approach, you can position your small business for long-term success.
You may want to check out our blog on The Power of AI Tools in Content Creation
Author: Richard Burnham Marketing Strategist The Salt Net Marketing & Consulting
Richard has worked with some amazing businesses over the last six years and has been able to achieve great results helping them with their marketing. Working together, they have been able to Increase phone calls, drive traffic to websites, optimize business listings, and see tremendous growth in those businesses. Some of the types of businesses he has worked with have been varying kinds of therapists, chiropractors, and mobility dealers, to name a few. Richard has also consulted with restaurants, CPA's, carpet cleaners and many more service-based businesses within the chamber of commerce. Richard has served both as an ambassador and member of the small business committee within the chamber of commerce.
If you would like to book a consultation you can contact him by filling out the contact form.